Private Individual Classes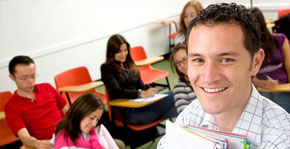 South Beach Languages can provide a professional, experienced private teacher in your South Florida location OR in our South Beach center.
Corporate Classes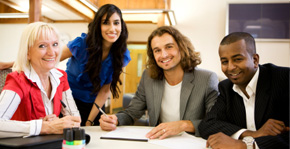 Many businesses have seen the 'added value' of providing language classes to their staff. South Beach Languages provides on-site Spanish & English teachers and can cater each class to your industry, with relevant articles, vocabulary and situations. Clients have included Macys, Club Med, DHL, Marriott and many more.
Customized Program, Flexible Schedules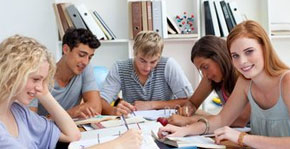 In the first private/corporate session, the teacher will assess your language level and objectives, then create a customized structured program to maximize your learning. Our teachers can be flexible according to your schedule. We normally recommend at least two classes per week, for a 1.5 or 2 hour duration.
Prices
$45/hour in our South Beach center (1 person).  $50 off for a block of 25 hours.
$50/hour in your location (1 person). $50 off for a block of 25 hours.
For each additional person, $5 extra per hour.  There are no registration fees for private classes.
Register Online
Register Today. Join students from all over the world, here in Miami Beach.
Regardless of your nationality, age or schedule, come visit us and let our teachers take you to fluency!
Register Online