Our school in Miami is located at 1556 Alton Road (2nd floor).  This location currently offers morning English classes.  The school includes modern, air conditioned classrooms and a social lounge with snacks and games.  There are seasonal activities for students.
English Classes in Miami
We give each student an English 'placement test' before they start classes to determine their level.  The test takes approximately 30 minutes.  It includes a mix of English grammar, vocabulary, writing and speaking.
We offer 12 levels of English classes
Level 1 –  Beginner level English class.  No prior English is required.
Level 2 – Beginner level English class
Level 3 – High Beginner level English class
Level 4 –  Low Intermediate level English class
Level 5  – Low Intermediate level English class
Level 6 –  Intermediate level English class
Level 7 –  Intermediate level class
Level 8 –  High Intermediate level class
Level 9 –  High Intermediate English class
Level 10 – Advanced level English class
Level 11 – Advanced level English class
Level 12 – Advanced level English class
English Class Schedules in Miami
Intensive English classes (for F1 visa students) meet from Monday to Thursday, 9am-1:30pm.
Students can take the placement test and start any Monday, excluding the last month of the term and vacation weeks.
English Class Prices in Miami
Prices for Part-time/Vacation English classes = $299/month.
Prices for 'English Intensive' classes start at $450/month if paying in advance
Testimonials from Miami Students
Visit our Student Wall page for testimonials from our English class students in Miami.
Miami English School Location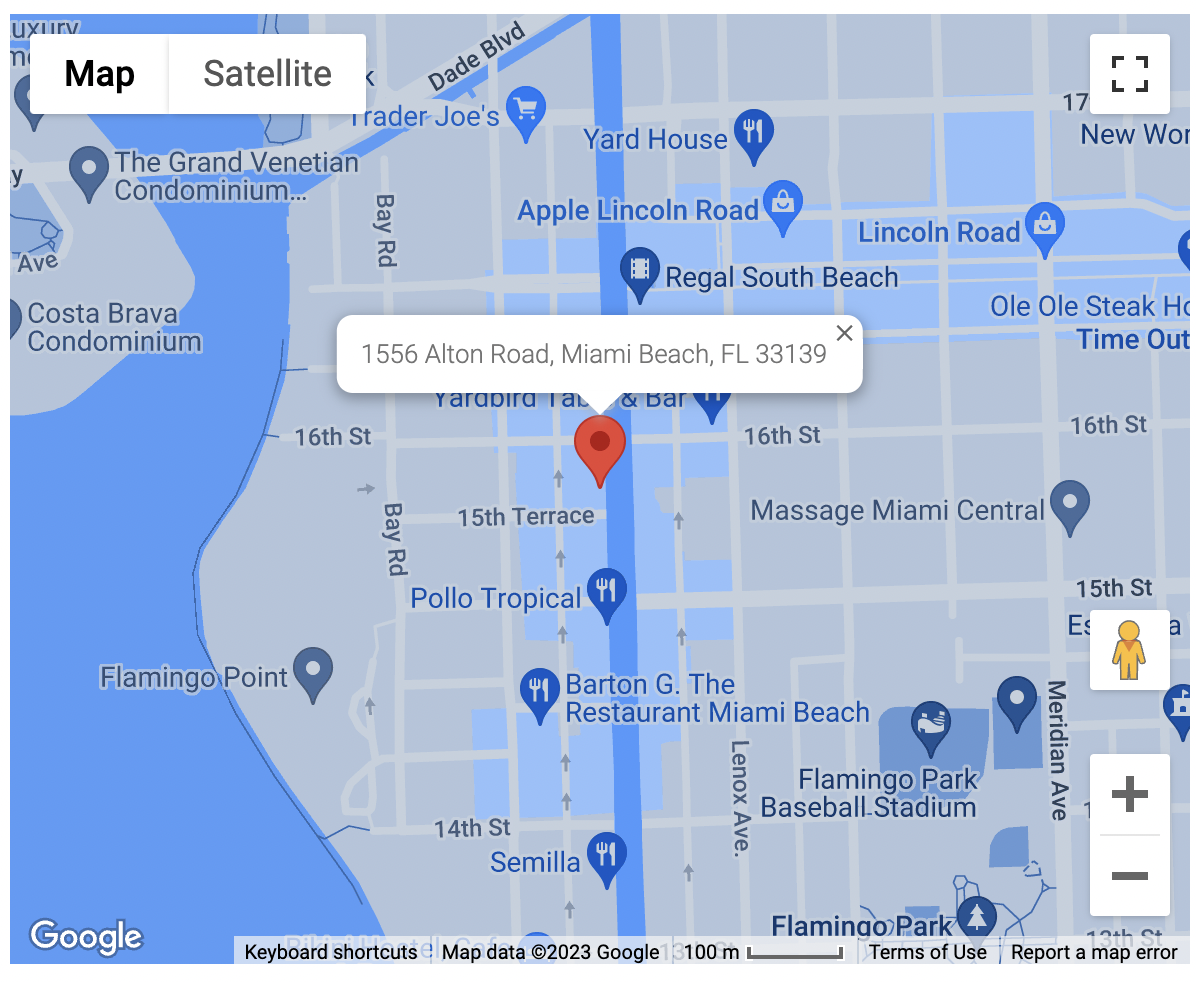 Living & Studying in Miami
Miami Beach Lifestyle

Miami Beach is internationally known for its sunny climate, beaches, restaurants, hotels, shopping and activities. It is a very diverse International city that includes many nationalities.  Everyday there is something new to do.  Or if you prefer, everyday is a chance to relax in the sun!
Miami Beach Weather
Miami enjoys warm weather the entire year, with a few cool months between the 'high-season' months', between December and March. The summers, between June and August are the warmest months.  Bring casual clothes and your bathing suit!
Miami Beach Food and Restaurants


Miami Beach has restaurants for all budgets and styles.  Here are is a partial list of the popular restaurants:
Joes Stone Crabs (Seafood)
CVI.CHE (Peruvian)
La Ventana (Colombian)
Bolivar (Colombian)
La Sandwicherie (Sandwich)
OLA  (Latin)
Diez y Seis (Mexican)
Alma Mexicana (Mexican)
Leynia (Argentina)
La Parrilla Liberty (Argentina)
Burgers Shakes Inc (American)
Five Guys (American)
Burger Fi (American)
Yardbird (American)
11th Street Diner (American)
Pane & Vino (Italian)
Cafe Prima Pasta (Italian)
Hakkasan (Chinese)
Pura Vida Cafe
Miami Beach Shopping
Miami Beach has great shopping options along Lincoln Road, Collins Avenue, Washington Avenue, Alton Road and Ocean Drive.  There are big shopping malls nearby including Bayside (in downtown Miami), the Aventura Mall, the Dolphin Mall.  Sawgrass Mills Mall is a farther away, but a necessary destination for 'shopaholics'.
Miami Beach Transportation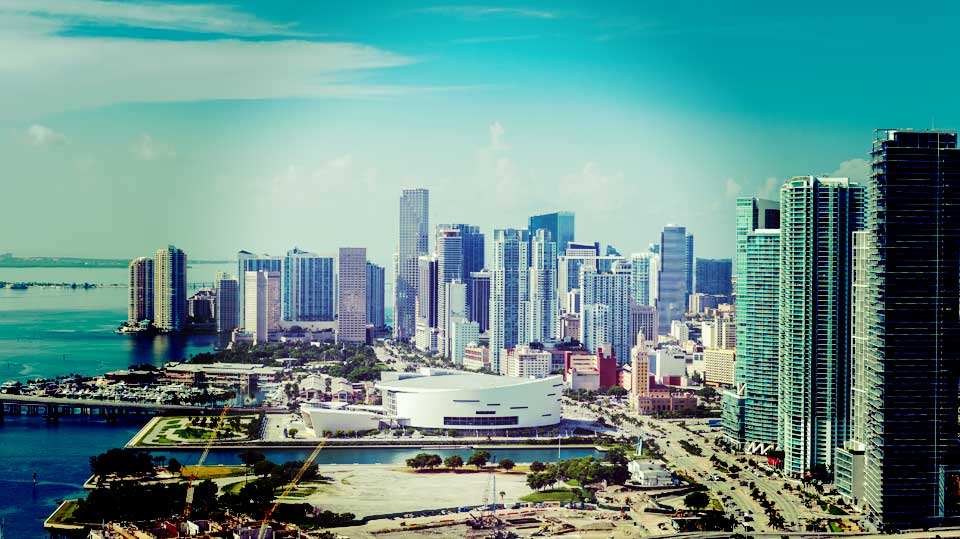 Most students live in apartments or homes nearby our language school.  Students live in various neighborhoods, including South Beach, North Miami Beach, downtown Miami, the 'design district' (which is north of downtown Miami), Coral Gables, Coconut Grove, Hialeah and Kendall.  English Students take various forms of transportation, depending on where they are coming from.  Some students walk to take their English classes in our school.  Some students take their bicycles.  Some students take Uber. Some students park for free nearby the school.  Our Miami Beach language school is also in a 'bus friendly' location.  If you are coming by bus, we have a bus stop right in front of our school.