South Beach Languages offers 12 levels of English classes, from Beginner to Advanced.
We also offer TOEFL Preparation and Business English.
We follow the 'Communicative Method', emphasizing English immersion.
Classes are taught by experienced, certified American teachers.
Many graduates of our English program continue their studies at US Universities.
South Beach Languages is authorized by federal law to enroll non-immigrant (F1) students in our Miami Beach & Hollywood, Florida locations.
New students can join the English classes on most Mondays.
(Please confirm start date with the school)

Morning, Afternoon or Evening options.  Flexible 4-day schedule.

Placement tests are given on the first day to determine the level of each student.
Certificates are given upon completion.

The 'ENGLISH INTENSIVE' program includes:
Class 1: General English (grammar, writing, vocabulary and speaking).
Class 2: Choose 'English Conversation' OR 'TOEFL Preparation' OR 'Business English'
ENGLISH INTENSIVE PROGRAMS & PRICES
MIAMI BEACH
SCHEDULE
MONTHLY PRICE
Morning

9am-1:30

M/T/W/Th
$399
Afternoon

2pm-6:30

M/T/W/Th
$399

 
HOLLYWOOD
SCHEDULE
MONTHLY PRICE
Morning

9am-1:30

M/T/W/Th
$399
Evening

5:30-10pm

M/T/W/Th
$399

 
[fullwidth background_color="#e2e2e2″ background_image="https://southbeachlanguages.com/wp-content/uploads/2012/07/CTA-Background.jpg" background_parallax="none" enable_mobile="no" parallax_speed="0.3″ background_repeat="no-repeat" background_position="center bottom" video_url="" video_aspect_ratio="16:9″ video_webm="" video_mp4="" video_ogv="" video_preview_image="" overlay_color="" overlay_opacity="0.5″ video_mute="yes" video_loop="yes" fade="no" border_size="0px" border_color="" border_style="solid" padding_top="90″ padding_bottom="90″ padding_left="" padding_right="" hundred_percent="no" equal_height_columns="no" hide_on_mobile="no" menu_anchor="" class="" id=""][one_third last="no" spacing="yes" center_content="no" hide_on_mobile="no" background_color="" background_image="" background_repeat="no-repeat" background_position="left top" hover_type="none" link="" border_position="all" border_size="0px" border_color="" border_style="solid" padding="" margin_top="" margin_bottom="" animation_type="0″ animation_direction="down" animation_speed="0.1″ animation_offset="" class="" id=""][imageframe lightbox="no" gallery_id="" lightbox_image="" style_type="none" hover_type="none" bordercolor="" bordersize="0px" borderradius="0″ stylecolor="" align="center" link="https://southbeachlanguages.com/register/" linktarget="_self" animation_type="0″ animation_direction="down" animation_speed="0.1″ animation_offset="" hide_on_mobile="no" class="" id=""]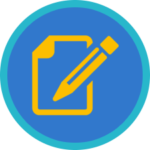 [/imageframe][title size="3″ content_align="center" style_type="none" sep_color="" margin_top="20px" margin_bottom="" class="" id=""]REGISTER NOW[/title][/one_third][one_third last="no" spacing="yes" center_content="no" hide_on_mobile="no" background_color="" background_image="" background_repeat="no-repeat" background_position="left top" hover_type="none" link="" border_position="all" border_size="0px" border_color="" border_style="solid" padding="" margin_top="" margin_bottom="" animation_type="0″ animation_direction="down" animation_speed="0.1″ animation_offset="" class="" id=""][imageframe lightbox="no" gallery_id="" lightbox_image="" style_type="none" hover_type="none" bordercolor="" bordersize="0px" borderradius="0″ stylecolor="" align="center" link="https://southbeachlanguages.com/contact-us/" linktarget="_self" animation_type="0″ animation_direction="down" animation_speed="0.1″ animation_offset="" hide_on_mobile="no" class="" id=""]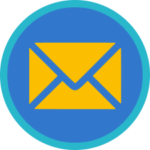 [/imageframe][title size="3″ content_align="center" style_type="none" sep_color="" margin_top="20px" margin_bottom="" class="" id=""]CONTACT US[/title][/one_third][one_third last="yes" spacing="yes" center_content="no" hide_on_mobile="no" background_color="" background_image="" background_repeat="no-repeat" background_position="left top" hover_type="none" link="" border_position="all" border_size="0px" border_color="" border_style="solid" padding="" margin_top="" margin_bottom="" animation_type="0″ animation_direction="down" animation_speed="0.1″ animation_offset="" class="" id=""][imageframe lightbox="no" gallery_id="" lightbox_image="" style_type="none" hover_type="none" bordercolor="" bordersize="0px" borderradius="0″ stylecolor="" align="center" link="https://southbeachlanguages.com/english-test/" linktarget="_self" animation_type="0″ animation_direction="down" animation_speed="0.1″ animation_offset="" hide_on_mobile="no" class="" id=""]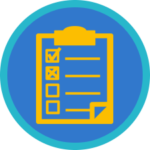 [/imageframe][title size="3″ content_align="center" style_type="none" sep_color="" margin_top="20px" margin_bottom="" class="" id=""]ENGLISH TEST[/title][/one_third][/fullwidth]