Hollywood, Florida Location
Our Hollywood English school, SBL (South Beach Languages) North, is located in trendy Hollywood, Florida, just East of the main corridor I-95 and Sheridan Street. We are surrounded by the Oakwood Plaza shopping and the new Dania Point shopping, which offers hundreds of stores and restaurants. Our address is One Oakwood Blvd, #150, Hollywood, FL 33020.
Hollywood is an ideal location because of its mid-way point between Miami and Ft. Lauderdale. We are a short drive from North Miami, Aventura, Sunny Isles, Hallandale, Dania Beach, Pembroke Pines, Davie, Cooper City, Weston, Miami Springs, Hialeah, Sunrise and Ft. Lauderdale.
We offer convenient morning or evening English class options.
The school includes modern, air-conditioned classrooms and a social lounge with free snacks & coffee. There are weekly & seasonal activities for students. The building has on-sight security.
English Classes in Hollywood
We give each student an English 'placement test' before they start classes to determine their level. The test takes approximately 30 minutes. It includes a mix of English grammar, vocabulary, writing and speaking.
We offer 12 levels of English
Level 1 – Beginner level English class. No prior English is required.
Level 2 – Beginner level English class
Level 3 – High Beginner level English class
Level 4 – Low Intermediate level English class
Level 5 – Intermediate level English class
Level 6 – Intermediate level English class
Level 7 – High Intermediate level class
Level 8 – High Intermediate level class
Level 9 – Advanced level English class
Level 10 – Advanced level English class
Level 11 – College Preparation level English class
Level 12 – College Preparation level English class
TOEFL Preparation Class
This English course prepares English language students for the TOEFL examination, which is the entry test required for US Universities. The TOEFL Preparation course includes strategies and practice problems for the sections of writing, listening, speaking and reading.
Business English Class
This English course focuses on Business English vocabulary, expressions and idioms. Students prepare resumes and cover letters. Business English lessons include MBA style case studies of US companies and business situations. Business English covers the areas of management, marketing, finance, accounting, international business and technology.
Recent Business English classes have planned field trips to local Miami & Ft. Lauderdale based businesses, including hotels, cruise lines and professional sports teams (Miami Dolphins, Miami Heat, Florida Marlins).
English Classes Schedules in Hollywood
There is a morning or evening class option. Classes meet from Mondays to Thursdays. Students can take the placement test and start any Monday, excluding the last Monday in the term and vacation weeks.
English Class Prices in Hollywood
English Class Specials in Hollywood
Students have the option to pay multiple weeks or months in advance for a special discount.
For example, if you pre-pay 5 weeks of 'English Vacation' classes, then the 6th week is free.
Testimonials from Hollywood Students
Visit our Student Wall page for testimonials from our English class students in Hollywood.
Hollywood School Facility




Hollywood English School Location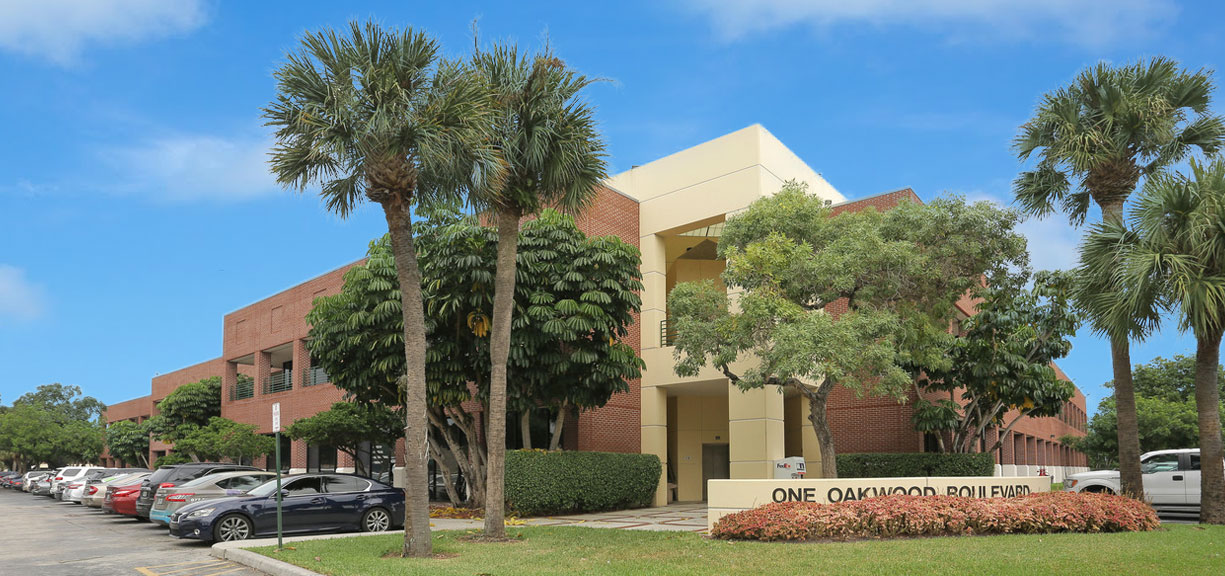 Hollywood, Florida Language School
Living & Studying in Hollywood
Hollywood Lifestyle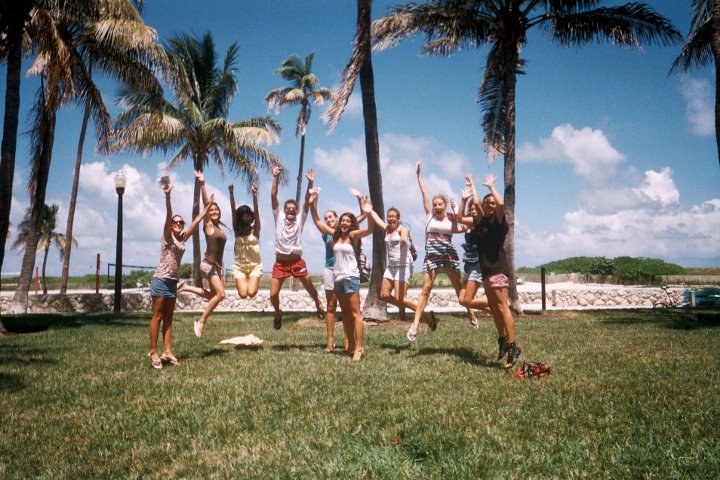 Hollywood is similar to Miami in terms of lifestyle, but is a little more quiet. Like its neighbors, Miami or Ft. Lauderdale, Hollywood has sunny beaches, restaurants, hotels, shopping and activities. The Hollywood Broadwalk (not 'Boardwalk') is famous for its unique 2 mile plus boardwalk directly on the beach.
Hollywood Weather
Hollywood enjoys warm weather the entire year, with a few cool months between the 'high-season' months', between December and March. The summers, between June and August are the warmest months. Bring casual clothes.
Hollywood Food and Restaurants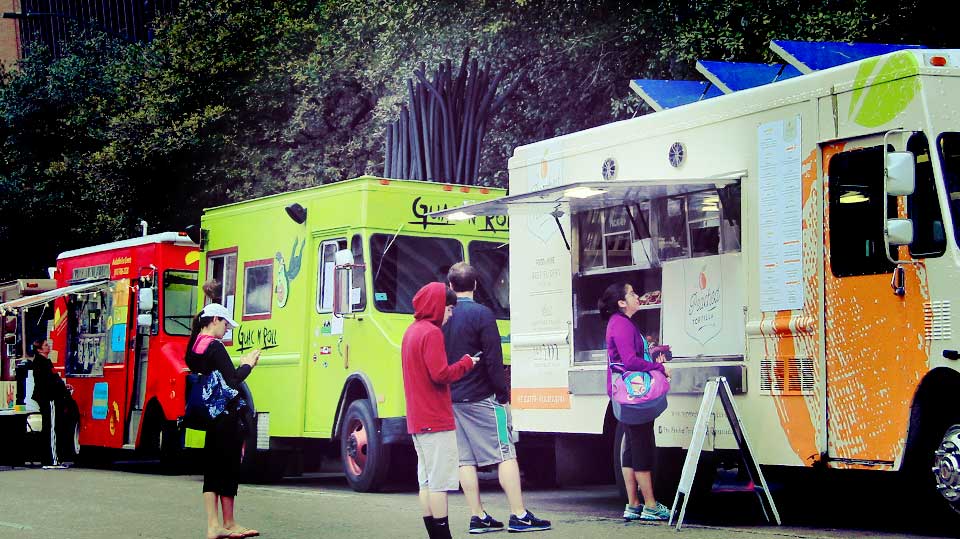 Hollywood has restaurants for all budgets and styles. Within Oakwood Plaza (walking distance from school) there is:
Dave & Busters
Sweet Tomatoes
Subway
Ale House
Red Lobster
TGI Fridays
McDonalds
Taco Bell
And many more…
Hollywood Shopping
Our Hollywood English school is literally inside a shopping plaza with a K-Mart, Ross, Marshalls, Home Goods, Old Navy, Dave & Busters, Cinema, Home Depot, Office Max and many more. There is new shopping destination, Dania Point, just north, opening in 2019. There are also big shopping malls nearby including the Aventura Mall (north Miami), the Dolphin Mall (west Miami), the Galleria (Ft. Lauderdale) and the Sawgrass Mills Mall (Sunrise).
Hollywood Transportation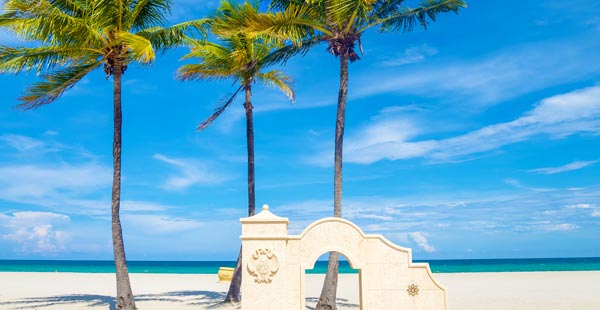 Most students live in apartments or homes nearby our language school. English Students take various forms of transportation, depending on where they are coming from. Most students drive and park for free in front of the school. Other students take Uber or carpool with other students. Our Hollywood language school is also in a 'bus friendly' location. If you are coming by bus, we have a bus stop across the street from of our school.