(Excerpt from StudyUSA magazine, April 2015)
Here are some guidelines to help make your student visa application process smooth and successful:
Getting your visa to study in the United States takes time but can be a surprisingly easy procedure. It is well worth the effort. In many countries, the number of student visas issued by the United States has grown significantly in the last year.  Last year, 534,298 F-1 student visas were issued!
After a college or English language school has accepted you for admission to full-time study, the school will send you a document called an I-20 form, which is the application for an F-1 visa.
You will need to make an appointment for a visa interview and to pay required fees. Student Visas can be issued up to 120 days before the date on your form I-20.  The website for the Embassy in your country can be located at www.usembassy.gov.
The website can also tell you the expected wait time for a visa in your country. International student visa applicants should receive priority by the Embassy or Consulate.  So if your program of study will begin soon, be sure to explain this when applying for your visa.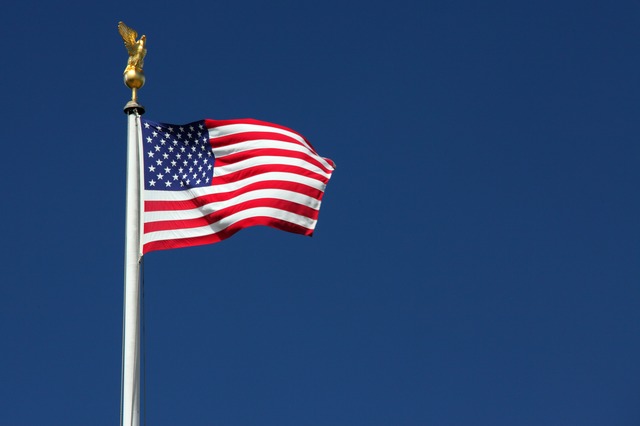 Prepare for your visa interview. It is crucial that you apply for your visa well in advance of the date your studies begin. If possible, apply three months before you plan to travel to the USA. This will give you extra time if there are delays at the embassy, or if you wish to appeal a decision in the event of a denial.
What you wear is important. Consider the interview a formal event. Business attire is appropriate. First impressions can be crucial, since there will be little time to speak with the officer, who will often have only a few minutes to conduct the interview and make a decision.
Be prepared to give your information quickly and completely. If you are unable to answer the questions in English, and the visa officer does not speak your language, you can ask for an interpreter. Speaking English is not a requirement for a student visa.
The visa officer needs to know your specific objectives, both academic and professional, for studying in the United States. Be prepared to explain why it is better to study your specific field in the United States than to study at home. Be ready to say exactly what you will study and for what career your U.S. studies will prepare you. Calmly state your education plans concisely and clearly.
If you are going to the USA to learn English, be able to explain your program of study. Remember, it is not enough to just say, "It is better to study in the United States." Give valid reasons why it is better for you. Visa officers like to hear honest, direct responses to questions. They generally react poorly to applicants who give vague answers, memorize a speech, or make overly solicitous comments about how great and wonderful the United States is.
You should also be able to explain in detail why you chose to study at a specific school and be able to give information about that school and where you will live (dormitory, host family or apartment).
If you will return home to complete university studies after studying English in the United States, bring proof of your student status in your country. A letter from a university professor supporting your study plan can be helpful. Young people around the world are often unsure of their plans. However, in the visa interview it is best to give definite answers. If you seem to be unsure about what you will be doing, the visa officer may believe that you are really going to the United States for reasons other than education.
Financing  You must have adequate, demonstrable financial support to live and study in the United States. Visa applications are generally stronger if the financial support comes from family, employers, or other institutional sponsors located in the home country.
If your parents will pay for your education, be ready to document how your family gets its income.   When providing information about your bank accounts, ask someone at your bank for a letter that states how long the account has existed, and what the average balance in the account has been.
Intent to Return  Most student and exchange visitor visa applications are approved. The most common reason for a student or exchange visitor application to be denied is that the person applying for the visa has not proven to the Visa Officer that they will return to their country when they complete their studies in the U.S.A.  To determine your "intent to return" home, the visa officer will ask you a series of questions about your connections to your home country and about your study plans.
If you are denied a visa there may be something you can do to reverse the denial. You may appeal the decision. In most cases, you will need to provide additional documentation that was not presented with the initial application. In some cases, a visa officer may request additional documents like proof of employment, or ownership of a home or business. You should respond with the information requested.
Once a visa is approved, you should receive your visa within a few days.
Tips for Your Visa Interview
Wear a business suit or dress
Be specific when you answer questions
Bring bank statements/letters, copy of your SEVIS receipt and your I-20 form
Provide details of your study plans
Stay calm and be professional
Tell the truth